Volts of a Car Battery

---
Are you curious about the volts of a car battery? To help, we at Ira Toyota of Hyannis have put together a guide for our neighbors near Hyannis, Barnstable, and Yarmouth, MA, about your battery
and servicing it
.
Read on to learn more, and reach out to us with any questions!
---
​
How Many Volts Are in a Car Battery?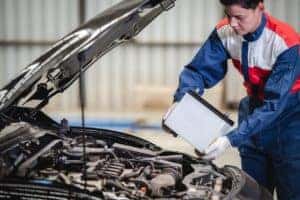 Since the battery is the lifeblood of a car and provides such crucial functions, it's important to understand the voltage and what the ideal range is. This will help you have a sense of when the battery needs to be replaced. A standard, fully charged car battery's voltage should measure 12.6 volts with the engine off. However, when the engine is running, it will typically measure anywhere from 13.5 to 14.5 volts.
Let's now discuss the vital role your car battery plays in your Toyota's starting and charging systems. There are three steps involved:
Electrical energy is stored in the battery.
In order to crank the engine, the starter converts this electrical energy into mechanical energy.
Once the engine has started, the alternator generates an electric current that replaces the energy the starter took from the battery.
This 3-step process is repeated continuously, running the car's engine as the electrical energy is transformed to mechanical energy, and the alternator recharges the battery to provide more electric current.
Signs Your Car Battery Needs to be Replaced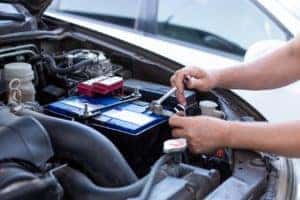 As you would expect, there are various factors that determine when your ride is due for a new battery. A good rule of thumb, however, is to have it replaced every four years. This time period goes up or down depending on things like cold weather conditions, and driving habits.
It's essential to stay on top of your Toyota's battery maintenance and to look out for signs of failure. The following are some signs that your car's battery needs to be replaced:
The engine is slow to start.
The "check engine" light is on.
You notice a bad odor when you open the hood.
You experience electrical and light issues.
You notice a white, ashy material on the metal parts of the battery. This means that the connectors are corroded.
If you see any of these of signs, or suspect your battery needs to be replaced, schedule an appointment with our service center.
How We Can Help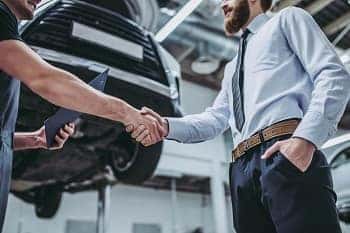 When your car battery needs some love, our service team has you covered. Our team of skilled technicians will get to work on your car's battery issues effectively and efficiently. Each tech is highly trained and uses genuine Toyota parts when servicing your ride.
To make things convenient, we offer a user-friendly form on our website where you can schedule an appointment. Simply enter information about your vehicle and what service(s) you need, and choose a time that works for you. It's that easy!


---
Visit Us Today!
We at Ira Toyota of Hyannis are proud to take care of your car's battery needs. Our neighbors near Hyannis, Barnstable, and Yarmouth, Massachusetts, who are interested in learning more about the volts of a car battery can contact us today. Reach out to us as well if you need help scheduling service.
---