Transmission Flush vs Change

---
Whether you drive an automatic or manual vehicle, you have a transmission that will require regular maintenance to keep it operating in top condition. While you can always trust our service center to handle the maintenance needs for you, you'll likely hear terms that you may not be familiar with.
Let Ira Toyota of Hyannis help you become a vehicle expert as we explain the difference between transmission flush vs. change. By the time we're through, you'll be ready to hit those roads near Hyannis, Barnstable, or Yarmouth, Massachusetts, roads with confidence. Contact us with any questions or to schedule transmission service.
---
​
What Is a Transmission Fluid Flush and Change?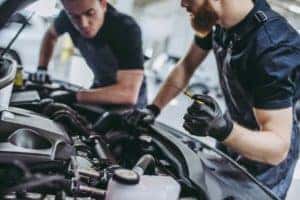 The main difference between these two services is simple. A transmission change is when you are only changing some of the fluid. When you flush the transmission fluid, you're going to completely clear out all the old fluid and replace it with fresh fluid.
Both services are essential since the transmission fluid is important for your vehicle's overall performance abilities. It helps ensure that nothing is overheating and lubricates all the moving parts, keeping your transmission running smoothly for as long as possible.
These services are done for different reasons, though. Therefore, you need to understand why drives may choose to get a transmission flush or change as you determine which you should do.
---
Should I Get a Transmission Change?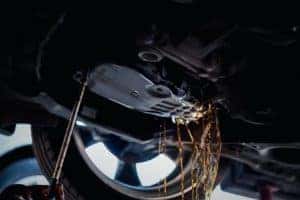 Transmission changes are performed more frequently, as they are typically simpler and cheaper overall. To determine if you need to change your transmission fluid, you'll want to consult your owner's manual to find out how to check your vehicle's transmission fluid. Then it's time to take a quick peek under the hood.
You're going to be looking to determine the condition of the transmission fluid. Since it gets burnt and builds up debris over time, it'll be crucial to change it before it becomes too dirty to do its job.
New transmission fluid is generally a bright red color, so if the fluid in your vehicle looks to be dark red or brown, it's time for a change.
When changing the fluid, a technician will simply:
Drain the system of the old fluid
Replace the fluid filter
Refill the system with fresh fluid
This process will remove a lot of the buildup from the system, but not all of it. So, while this will work well when you need a quick change—generally performed every 30,000 miles—it's important to also flush the system on occasion.
---
Is It Time for a Transmission Flush?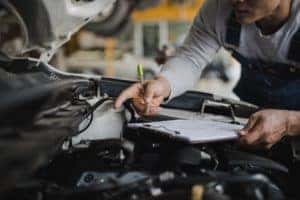 A transmission flush will remove all the buildup from your vehicle's transmission. For that reason alone, this service should be completed approximately every 60,000 miles. However, if your transmission fluid seems to be going bad faster than it should, that may be a sign that it's time for a flush.
This service will help to prolong the lifespan of your transmission, giving it that extra boost it needs to keep you cruising for many years and miles.
A Transmission flush is performed differently than a change because a special pump is used to fully flush out the old fluid and any built-up sludge and debris.
---
Schedule Your Transmission Service Today!
Make sure to follow the recommendations in your owner's manual and from certified technicians when it comes to the frequency of transmission services. So, if you're wondering about transmission fluid vs. change for your model, make sure to contact our service center!
If it's time for your transmission service, contact Ira Toyota of Hyannis to schedule your appointment. We'll have you back on those Hyannis, Barnstable, and Yarmouth, MA, area roads in no time!
---