Toyota Tacoma Lease

---
There are plenty of reasons to choose a lease when
picking your next
Toyota near Barnstable, Hyannis, and Yarmouth, MA. You can maintain personal flexibility, enjoy your favorite model right now, and receive tremendous value when leasing. So, if a Toyota Tacoma lease sounds like an appealing option to you, be sure to browse the offerings we have in place here at Ira Toyota of Hyannis.
The various lease agreements we've created are all meant to benefit you. If you have questions about leasing, you can contact our finance team!
---
​
About the Toyota Leasing Process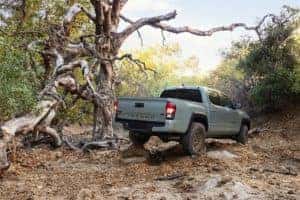 The biggest difference between buying and leasing is that leasing a model typically means you'll be driving it for about three years, whereas buying means you could be driving it for much longer. If it's the Tacoma, for example, you can lease it for a few years, return it once the lease ends, and begin leasing whichever new model you prefer.
You can also trade in your Tacoma early, if you want to begin leasing a new model. Another option is to convert your finance agreement to one where you buy the truck outright after the lease expires. It's these many options that make leasing so attractive to so many folks.
If you enjoy driving the latest Toyota vehicles, leasing helps you stay on the edge of innovation. If you want a long test drive to see if a Toyota truck, like the Tacoma, is right for you, you can lease it for a period of time before determining if it's the proper fit.
We also encourage locals to check out our lease agreements online.
Choosing Your Toyota Tacoma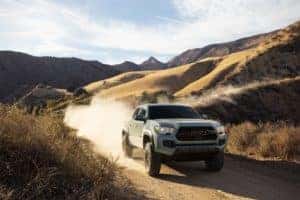 If you've decided a lease is the right choice, your next decision is picking the exact Toyota Tacoma you want to take home. There are quite a few options, as Toyota has spent years developing unique trim levels for easy customization.
If you want to take your truck off-roading, consider a rugged version of the Tacoma, like one of the TRD specifications. If you want to load up the interior with luxurious features to make your daily commute more relaxing, there are various trim levels for that as well.
You can sort through each Tacoma variant right now by browsing through our online inventory. The filter tool will give you the chance to lock in on the exact traits you care the most about. Additionally, we have reviews and comparisons that provide even further insight into what the Tacoma is all about. Of course, you can always come by in person, walk around our showroom, and test out whichever Tacoma has caught your attention.
---
Secure Your Own Toyota Tacoma Lease
The Tacoma is a rugged, accommodating truck that will work nicely as a work companion and daily commuter around Yarmouth, Hyannis, and Barnstable, Massachusetts.
So, if you have been considering securing your own Tacoma and think a lease is the proper finance option for you, reach out to our staff here at Ira Toyota of Hyannis!
---