Synthetic vs Conventional Oil
---

---
Motor oil is a pivotal aspect of the performance of your model—but not just the performance. The lasting reliability of your vehicle as it ages around Hyannis, Barnstable, and Yarmouth, MA, is also influenced by upkeep, such as adding fresh motor oil. So, is there a proper motor oil to use? What's the difference between synthetic vs. conventional oil?
We're happy to help you answer these questions. Our Ira Toyota of Hyannis technicians can handle an oil change for you. Until then, you can use this resource to learn about synthetic vs. conventional motor oil!
---
​
Sorting Conventional Oil vs Synthetic Oil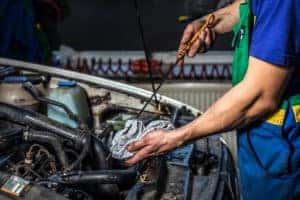 Conventional oil is a type of motor oil that has been used for generations. It's extracted from a crude oil base and is a hearty, reliable choice for many models. The core difference between conventional motor oil and the synthetic option is the artificial influences of synthetic.
Scientists have worked to refine motor oil over time, giving it more durability, a greater heat threshold, and other traits that improve effectiveness. Synthetic oil is a more refined motor oil than the conventional option. As a result of this, synthetic oil is the recommended option for cars that regularly stress their engines. So, which types of models should be relying on synthetic oil?
When To Choose Synthetic Oil
Synthetic is the ideal motor oil choice for cars with high-horsepower motors, trucks that do a lot of towing, any vehicles exposed to rigorous weather conditions, and drivers who like to push their car to its respective performance limits.
Basically, the harder you push the engine, the more worthwhile it is to choose synthetic oil, as you want to ensure the engine can keep up with what you're asking of it.
One way to tell what kind of oil your model requires is to reference the owner's manual.
When To Choose Conventional Oil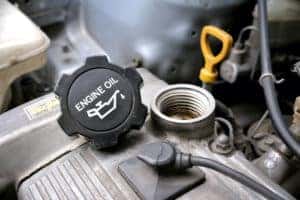 If you only use your car for easy daily commutes, weekly errands, and the occasional weekend road trip, going with conventional oil makes sense. This is an effective type of motor oil that will serve the intended purposes for most cars, including regulating heat, lubricating vital components, and collecting debris and dirt in the engine.
How Often Should I Change the Motor Oil?
Oil changes are commonly recommended every 5,000 to 10,000 miles. Knowing exactly what your vehicle requires is made possible by referring to the owner's manual. Also, you can speak with our technicians and they'll be happy to help you sort it all out. We can even create a maintenance schedule that details all the services your model requires and when these services should be executed.
---
Synthetic vs Conventional: It's Up to You
If you want to get maximum protection for your engine, as you know you'll be driving hard or asking the motor to tow large trailers, synthetic makes sense. Otherwise, most folks around Hyannis, Barnstable, and Yarmouth, Massachusetts, can do with conventional oil.
If you have further questions, our Ira Toyota of Hyannis team is happy to address them. So, please reach out to us!
---
---