How to Repair Car Air Conditioner

---
It's summer and you're ready to crank on the AC as you hit the streets near Hyannis, Barnstable, and Yarmouth, MA. However, you may turn it on and realize it's not blowing cold air or isn't working at all. If so, you'll want to look into how to repair your car's air conditioner.
Check out this article to figure out what might be wrong and what tools you should have on hand. If you'd like to turn to the experts, stop by Ira Toyota of Hyannis for an inspection!
---
​
How to Repair Car Air Conditioner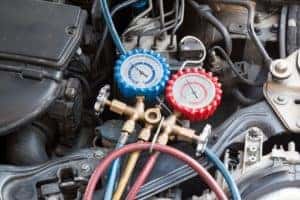 If you'd like to figure out why your car air conditioner isn't working, start with an easy and quick inspection to check for any debris or clogs in the vents. In addition to the vents, look at the cabin air filter to observe its condition and see if it might need to be replaced.
If neither section is clogged, it's time to head under the hood to see if there are any refrigerant leaks. Notice unusual smells when running the AC? It may be the refrigerant leaking. To spot where these leaks are coming from, purchase a UV dye kit.
Another AC issue might be related to an electrical issue. Purchase a voltmeter to locate electrical signals. Should none be found, it's possible there's a blown fuse that needs to be replaced.
Schedule Car Air Conditioner Service
Whatever the cause, our skilled maintenance team can handle it! We will inspect the entire system and look for leaks, loose rings, clutch issues, and more. You can trust our experts to come up with an accurate diagnosis and propose next steps to get everything fixed.
To request an appointment, fill out our online form. Tell us more about the vehicle you drive and describe what the issue is. While you schedule this appointment, browse the current service specials here on our website. We may have an offer that applies to the cabin air filter or AC system.
You're also welcome to call our team directly and talk to one of our technicians. Tell them move about what you've been experiencing so they can make suggestions or provide advice on what tools to buy.
Order Car Air Conditioner Parts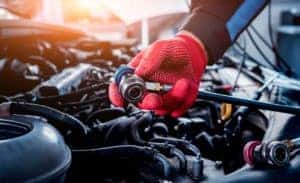 Some of those suggestions might involve new car parts. We have a large stock of genuine components that can be used in car air conditioner repairs.
When you bring your vehicle here, we'll scan through our stock and locate the right items. Then, one of our technicians will get to work on exchanging the old parts for the new.
If you'd prefer to work on your vehicle but you're not sure what's needed, stop by our parts department to talk with one of our experts. They'll help you find what's needed and give you tips on the installation.
If you already know what's needed, fill out our online parts order form. Tell us what model you drive and what components you need. We'll get the order together and contact you when it's ready to be picked up.
---
Repair Your Car Air Conditioner Today!
To learn more about how to repair your car air conditioner, contact the service technicians at Ira Toyota of Hyannis. They're here for drivers near Hyannis, Barnstable, and Yarmouth, Massachusetts, as you get your car AC back in shape!
---