How to Finance a Car

---
Wondering how to finance a car? It's a big decision, one which will proceed more smoothly if you have the help of a supportive team. Here at Ira Toyota of Hyannis, we're more than happy to lend a hand to anyone around the Hyannis, Barnstable, or Yarmouth, MA, community.
From helping straighten out your credit score to developing a monthly payment structure that works for you, we're confident you'll leave our lot with a car you like and a plan you feel confident in.
---
​
How to Finance a Car: It All Begins With the Model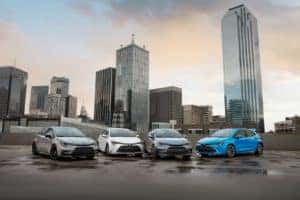 The first step in financing a car is deciding which type of car you want. You'll need to pick something that checks off the boxes on your wish list, whether that's fuel economy, style, speed, practicality, or something else. Of course, you'll also need to be sure the model fits neatly into your realistic budget.
You can use our online inventory to see a wide range of cars at various values. Explore their features and specifications before determining if a particular model is the right choice for you.
How to Finance a Car: Use Online Tools to Get Going
If you've found a model you like, you can utilize our payment estimator to see how that vehicle might fit into your budget. There are various other online tools you can begin to use right now as well, including the pre-approval form and the trade-in calculator.
If you prefer, you can contact one of our experts by email or direct message. We're happy to chat with you about the beginning stages of the financing process to ensure you're moving in the right direction.
How to Finance a Car: Building a Finance Structure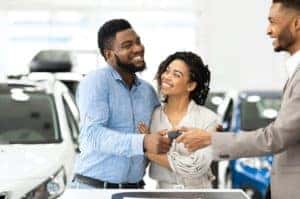 The specifics of your payment structure can be tailored to your wants and needs. Our expert financers will make suggestions and ensure you have a structure that accommodates your budget.
Financing is far more versatile than many folks realize. You can choose between leasing and buying, for example, as well as consider specific types of both options.
How to Finance a Car: Applying for a Loan
An automotive loan is par for the course when financing your next car. Our team can help secure a loan with the best rates possible from local lenders. Also, we can help improve your credit score if you're eager to do so.
With the right loan type in place and the right payment structure set—not to mention the right car you've had your eye on—you'll be ready to drive home and begin enjoying your new purchase!
---
Look to Us When Financing a Car
This overview touches on the generalized facets of the financing experience. There's more to get into as you begin the process near Yarmouth, Barnstable, and Hyannis, Massachusetts. So, be sure to reach out to our helpful team at Ira Toyota of Hyannis and we'll help you get going in the right direction!
---