How To Check Transmission Fluids

---
Ira Toyota of Hyannis is committed to providing fast, accurate, and reliable service to drivers near Hyannis, Barnstable, and Yarmouth, Massachusetts. Our service center is filled with maintenance professionals that specialize in routine maintenance, including transmission fluid service.
However, if you'd like to see how you can go about checking your transmission fluids yourself, keep reading to learn more. We also discuss why it's important to check your fluids and we talk a bit about our service center. Contact us with questions or to schedule transmission service.
---
​
How To Check Your Transmission Fluids: 3 Steps
Step 1: Locate Your Dipstick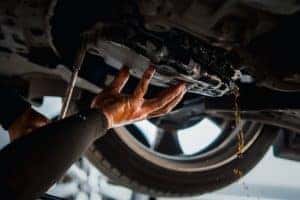 Pop your hood open and locate the dipstick. This is a long thin metal stick that is usually located further back in your engine and is marked with a noticeable color or symbol.
If you can't find your dipstick, it may be possible your vehicle uses a sealed-for-life transmission that doesn't ever need checking or fluid exchanges. This is typically found in more modern vehicles. To be sure, always check your owner's manual.
Step 2: Check Your Levels
Warm your engine by leaving your car idle while in park. Take out the dipstick, wipe it clean with a rag, reinsert it fully, and remove it again. Be cautious, the fluids may be hot.
Now observe the markings on your stick by seeing how high the fluid comes up on the dipstick—against the "full" and "low" or "fill" marks on the dipstick. If your fluid level does not come up to the "full" line, you'll have to add more transmission fluid.
Step 3: Replace Your Fluids
Using a long funnel, carefully add transmission fluid a small amount at a time. Be sure to keep rechecking each time until the fluid level reaches the "full" line. Be extra careful as to not overfill or spill transmission fluid on the surrounding hot engine parts.
---
Why Check Your Transmission Fluids?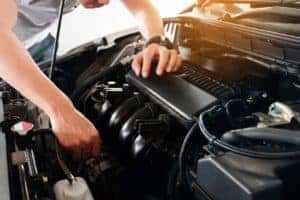 Like motor oil, transmission fluids have the job of lubricating and cooling down the internal parts of your transmission. Because there are several different types of transmissions (automatic, dual-clutch, continuously variable, etc.), there are also different types of fluids.
If you're unsure about what kinds of fluid your vehicle needs, it's always a good idea to check your owner's manual.
Why is checking your transmission fluids a big deal? Well, checking your transmission levels gives you direct information about the health of your transmission. Your transmission is the part in your car that manages that the amount of power that goes to your wheels to drive at a given speed.
Therefore, if there is an issue with your transmission it can drastically change your vehicle's performance or can lead to further internal damage. Just like an oil change, transmission fluid exchanges are a natural part of maintaining your car's health. Therefore, they should be addressed as soon as possible to avoid more issues down the road.
---
Our Service Center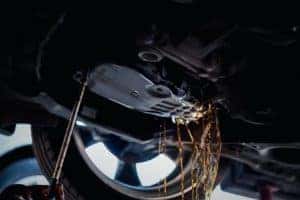 Ira Toyota of Hyannis offers our drivers full access to our service center. The center is run by experienced and well-trained Toyota professionals that specialize in an array of services, including:
Oil changes
Tire services
Brake repairs/replacements
Fluid exchanges
Part ordering/installations
Scheduling your appointment can be done over the phone or through our website. You should also make sure to check out our revolving monthly specials. Check our website every few weeks so you can receive the best possible deal for your service!
---
Ira Toyota of Hyannis Can Check Your Transmission Fluids Today!
We hope that by reading through this guide, you've received a bit more knowledge of how to go about checking your transmission fluids. Additionally, Ira Toyota of Hyannis is always happy to look for you once you make an appointment with our service center.
If you're located near Hyannis, Barnstable, or Yarmouth, MA, contact us or swing by our dealership so we can answer any questions you may have.
---