How to Boost Your Car's Trade-In Value

---
If you're wondering how to boost your car's trade-in value, Ira Toyota of Hyannis can help. Our team made this handy guide to make sure you get the return on investment you deserve. So, before you start driving near Hyannis, Barnstable, and Yarmouth, MA, with your next car, let us help you trade your current one! Contact us with any questions.
---
​
Maintaining Excellence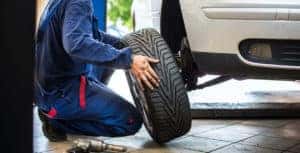 When you want to get your vehicle up to the higher end of its value range, the best thing you can do is take good care of it. A well-maintained vehicle will run well and look nice, both important factors when valuing a vehicle.
Over the course of its lifespan, it's essential to stay on top of routine maintenance needs, including:
Oil changes
Tire rotations
Brake pad replacements
Staying on top of routine maintenance will help prolong your vehicle by keeping it running in top condition for longer. So, when you go to trade in your vehicle, it can maintain a lot of its worth. Additionally, keeping a service record is a smart move, as it proves your vehicle was well taken care of.
---
Before You Visit a Dealer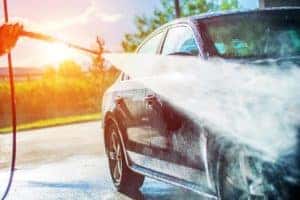 You'll need to clear out all your belongings before you take your car to the dealership to trade it in, so take this time to thoroughly clean the vehicle, too. From a quick vacuum to some spot treatments on stained upholstery, doing what you can to make the vehicle look nice will help you boost the overall value.
The same is true for the exterior. Whether you only have time for a quick hose down or you can buff out some of those scratches and dents, making your car look as good as the day you got it will give it a boost.
You'll also want to find the estimated value of your vehicle before you visit a dealer. Using an online tool like the one we have available, we can find out how much your model is worth. With that extra bit of knowledge, you'll know where to aim when boosting the value of your trade in.
---

---
Trade Us Your Vehicle Today!
If you're ready to trade in your vehicle, come visit Ira Toyota of Hyannis. With years of experience serving drivers near Hyannis, Barnstable, and Yarmouth, Massachusetts, under our belt, we can easily help you trade your vehicle and get behind the wheel of your next ride.
Contact our dealership and get your vehicle appraised today!
---